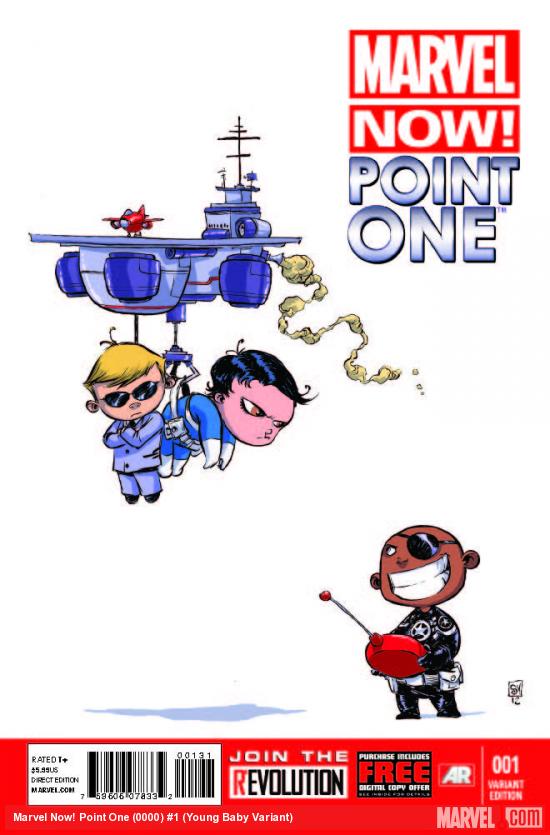 This week we have 10 new comic books featuring an appearance by the ever-lovin' Spider-Man.
Marvel Now is in full swing and picking up steam each week.  This week we get the teaser book for the event -- Marvel Now Point One #1 along with its 4 covers.
The latest issue of Marvel Super Heroes Magazine #4 is out and is interesting in that it sports a newsstand bar code.  I figure Marvel is shaving a few bucks here by printing the magazine mainly for bookstores and magazine outlets, and shipping some of those copies to comic shops.  It's probably cheaper, and I can't imagine comic shops are ordering heavy on this.
Here's this week's list...